Extracorporeal Hyperthermia Perfusion – EHP®
Therapy EHP®
The Extracorporeal Hyperthermia Perfusion - EHP® is the worldwide first method that combines process elements of hemoperfusion, hyperthermia, oxygenation and apheresis to create an independent therapy. It can be used for cancer, borreliosis, CO infections, numerous chronic diseases, autoimmune diseases or heavy metal pollution. With EHP® it is possible to treat these and more diseases effectively and at the same time optimally with few side effects.
Downloads
GHC_Flyer_EHP_EN
The EHP® is successfully used in the following indications:
The EHP® consists of the following components:
1. Hemo-hyperthermia
In contrast to the previously used hyperthermia procedures, hemo-hyperthermia does not heat the body from the outside, but rather the blood itself to 40 ° C to 42.0 ° C and channels it into the body.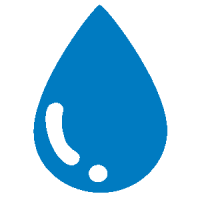 2. Hemoperfusion
Hemoperfusion is a process by which inflammatory and other harmful molecules are eliminated from the blood. This way, it is possible to regulate the metabolism, strengthen the immune system and make numerous drug strategies more effective.
Our various techniques can, for example, eliminate heavy metals in just a single treatment. They are conducted from the tissue into the blood by chelating agent infusions and then filtered out of the blood. The heat maximizes the effect.
This form of hemoperfusion is suitable for eliminating cases of sepsis, severe inflammations, cytokines, or various toxins. It is also used to treat Lyme disease, autoimmune diseases, cancer, multi-organ failure, liver diseases, kidney diseases, Systemic Inflammatory Response Syndrome (SIRS), or lung diseases such as Acute Respiratory Distress Syndrome (ARDS) and much more.
3. Hyperoxygenated hemoperfusion
With the use of an oxygenator, the hemoperfusion is expanded by one component. This technology comes from cardiac surgery but is now also used in other therapeutic disciplines. By supplying medical oxygen, it is possible to achieve a physical oxygen saturation of over 700% in the tissue as well. In this way, the body's own repair and regeneration processes can be restarted. In addition, the formation of new blood vessels is stimulated and toxins can be better removed from the organism.
With EHP® it is possible for the first time to maintain a constant temperature of up to 42.0 ° C in the bloodstream for more than 3 hours in the body. This makes it possible to treat the aforementioned indications - and many others - highly effectively with little stress on the patient.